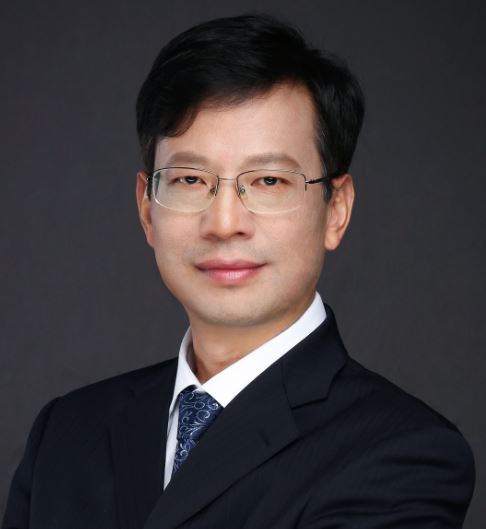 Prof. Guozhu Chen,
Zhejiang University, China

Guozhu Chen Dr. Prof., College of EE, Zhejiang Univ., China. His main research interests include: high-power electronics system and their digital control; active power quality control, such as APF, UPQC, SVC, dSTATCOM and dFACTS; grid connection of renewable energy/distributed power generation; large-capacity distributed energy storage system (BESS); power electronics system integration (PEBB) and high reliability (PSI, PI, EMC) technology; converters for smart grid and special power supplies etc. He is the author of one book, more than 280 journal and conference papers, holds around 35 invention patents and 10 scientific research awards. Dr. Chen has been the " New Century Excellent Talents in University" granted by Chinese Ministry of Education and the "Special Expert(Thousand Talents Plan)of Zhejiang Province".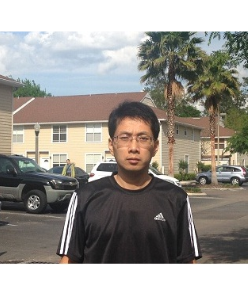 Prof. Haiquan Zhao,
Southwest Jiaotong University, China

Haiquan Zhao (IEEE Senior Member) was born in Henan Province, China. He received the B.S. degree in applied mathematics in 1998, the M.S. degree and the Ph.D degree in signal and information processing all at Southwest Jiaotong University, Chengdu, China, in 2005 and 2011, respectively. Since August 2012, he was a Professor with the School of Electrical Engineering, Southwest Jiaotong University, Chengdu, China. From 2015 to 2016, as a visiting scholar, he worked at University of Florida, USA. His current research interests include adaptive filtering algorithm, adaptive network, nonlinear active noise control, information theoretical learning,adaptive Volterra filter, Kernel adaptive filter, and nonlinear system identification. At present, he is the author or coauthor of more than 140 international journal papers (SCI indexed), and the owner of 70 invention patents. Prof. Zhao has served as an active reviewer for several IEEE Transactions, IET series, Signal Processing, and other international journals. And he was a handling editor of Signal Processing ( Top Journal).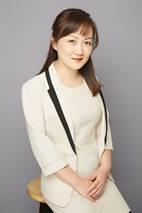 Assoc. Prof. Beibei Wang,
Southeast University, China

Beibei Wang is an Associate Professor and Doctoral Supervisor at Southeast University. She received the B.Sc. degree, M.Sc. degree and Ph.D. degree in electric power engineering from Southeast University (SEU) in 2000, 2003 and 2007. Prior to joining SEU, she was a software development engineer working about power dispatching automation in China Electric Power Research Institute (NARI) from 2003 to 2004. She worked as a visiting scholar in the Department of Geography and Environmental Engineering, Johns Hopkins University from 2012 to 2013. Her research interests include demand-side management, power market and control strategies about access of renewable energy to power system operation. She hosted 2 projects and participated in 2 projects supported by National Natural Science Foundation of China, participated in 2 National 863 Major Projects as a technical backbone, hosted and completed more than 30 research projects supported by provincial and ministerial level, the State Grid Corporation, the provincial power company and China Electric Power Research Institute. She has published about 50 articles in IEEE Transactions on Power System and other domestic and foreign top and core journals. Among them, about 10 articles are SCI-indexed and 30 articles are EI-indexed. She is involved in the preparation of the "Encyclopedia of China Electric Power" (third edition volumes for electricity demand side management branch), completed the national standards of "demand response effect monitoring and integrated benefit evaluation Guidelines" as the main drafter and undertaking related IEEE standards preparation.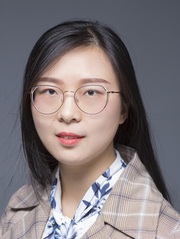 Assoc. Prof. Jingshu Hui,
Soochow University, China

Jingshu Hui is a Distinguished Associate Professor at the College of Energy, Soochow University. She received her B.S. degree in College of Chemistry and Molecular Engineering, Peking University in 2011. She finished her Ph.D. degree in Department of Materials Science and Engineering, University of Illinois at Urbana-Champaign in 2017 with Prof. Joaquín Rodríguez-López. After three years' postdoctoral work in University of Illinois, she joined College of Energy in Jan. 2021. Jingshu's research combines novel energy materials with electroanalytical chemistry. Until now, she has published over 20 papers (more than 700 citations) and 1 patent in related areas. Some of her work was published in high-impact journals, including J. Am. Chem. Soc., ACS Nano, Chem. Sci., Anal. Chem., and was highlighted in multiple international meetings in the energy and electrochemistry fields.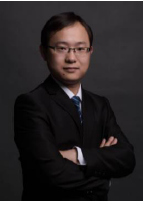 Assoc. Prof. Liansong Xiong,
Nanjing Institute of Technology, China

Liansong Xiong is currently Associate Professor and Deputy Director of the School of Automation, Nanjing Institute of Technology. He received the B.S., M.S., and Ph.D. degrees in electrical engineering from Xi'an Jiaotong University, in 2009, 2012, and 2016, respectively. From 2017 to 2019, he was with the Department of Electrical Engineering, The Hong Kong Polytechnic University, as a Research Associate. His current research interests include power quality, DC grid, renewable energy generation, and power system stability. He has obtained 12 research grants as principal investigator. He has authored 22 articles indexed by SCI and 35 indexed by EI. His publications have been cited over 800 times, and he has an H-index of 14. Dr. Xiong is a recipient of the ICPES Young Scientist Award, the First Prize of Scientific and Technological Progress Award of CPSS, the Second Prize of Shaanxi Natural Science Excellent Paper Award, and the Excellent Doctoral Dissertation of Shaanxi Province. He received the Excellent Paper Award 8 times in national/international academic conferences. In 2021, he was elevated to the IEEE Senior Member. He is also a CES Senior Member, a Member of the CPSS Youth Working Committee, and Executive Member of the Editorial Board of Electric Engineering.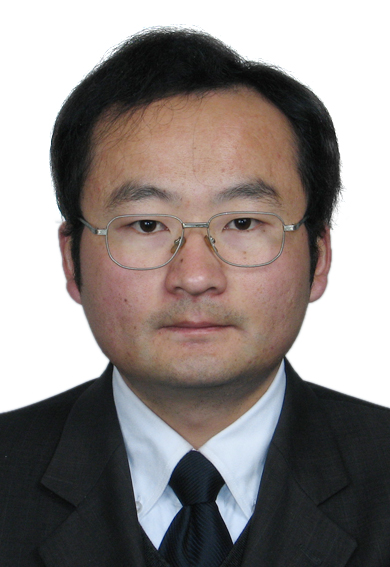 Assoc. Prof. Ankang Kan,
Shanghai Maritime University, China

In 2004, Kan received a bachelor's degree in marine engineering, in 2006 from Shanghai Maritime University. After receiving a master's degree in refrigeration and cryogenic engineering from Shanghai Maritime University, he stayed on to teach. In October 2007, he was the dean of Thermal and Power Engineering Laboratory at Shanghai Maritime University. He received a doctorate in marine engineering In 2014, and post-doctoral from Chinese Academy of Sciences in 2017. More than 100 research articles are published in noted journals, such as "Energy" "Energy & Building" "Journal of heat and mass transfer", " International Journal of Thermal Sciences ", " Applied Thermal Engineering","Journal of Nanoscience and Nanotechnology", " Food Science & Emerging Technologies ", " International Journal of Refrigeration" and so on.
He won the National Nature and Science Fund and received numerous national and municipal Awards, such as, the 2nd grade of Technological invention of the Ministry of Education in 2019, the 2nd grade of scientific and technological progress of Shanghai in 2020, the 2nd grade of scientific and technological progress of Jiangsu in 2018 and so on. Kan Ankang mainly engaged in the marine refrigeration and air conditioning engineering, Marine Cold Chain, Air conditioning and Reefer Refrigeration Engineering, Vacuum Insulation Panels, Vacuum Cooling ,Fresh-Keeping Technology in Food and other aspects of research.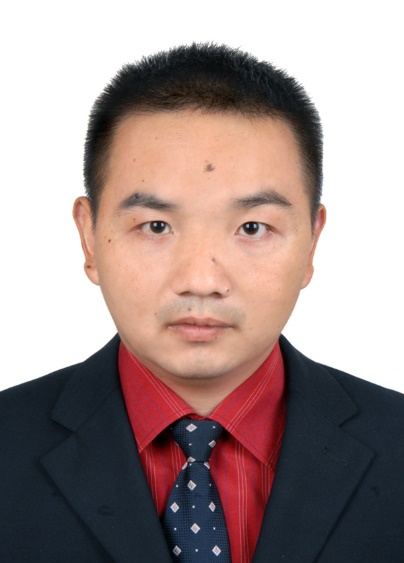 Assoc. Prof. Biao Lei,
Beijing University of Technology, China
Biao Lei, professor and doctoral supervisor. His current research is focused on the single screw expander and Organic Rankine Cycle (ORC) which is used for converting low grade heat into power. His work can be categorized into development of the novel single screw expander technology, optimizations of lubricant oil system for expander and the sensitivity analysis of the pressure loss in ORC system.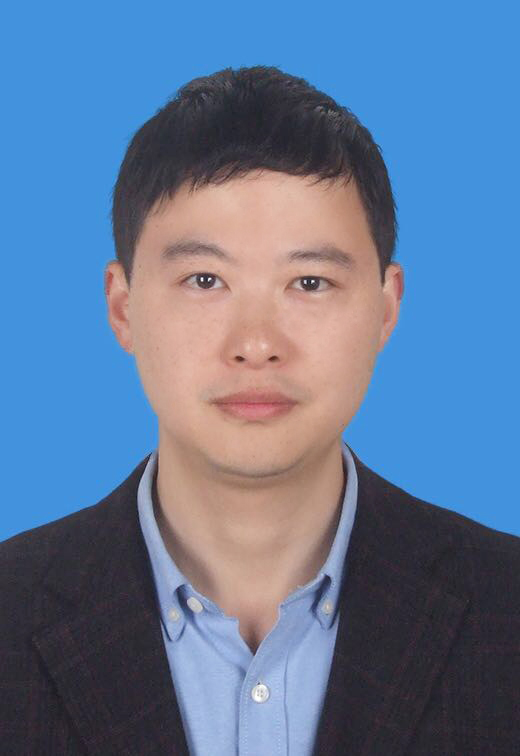 Assoc. Prof. Hao Peng,
Shanghai Maritime University, China

Hao Peng is currently Associate Professor at Shanghai Maritime University. He received Ph.D. degree from Shanghai JiaoTong University in 2011, then worked at Institute of Mechanics, Chinese Academy of Sciences from 2011 to 2012, and the University of Tokyo as JSPS research fellow from 2013 to 2015. He was awarded as Shanghai Young Eastern Scholar in 2016. His current research interests include renewable energy, thermoelectric generation, and thermal energy storage. Until now, 34 articles have been published and indexed by SCI, and cited over 1100 times (H-index: 18). Among the published papers, 2 papers were awarded the Most Cited Articles and 2 papers were awarded the Hottest Articles by International Journal of Refrigeration.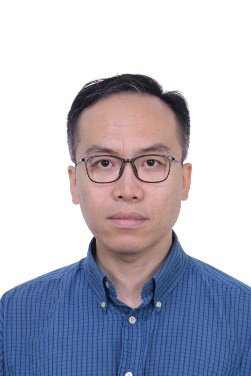 Assoc. Prof. Xinxin Zhang,
Beijing University of Technology, China

Xinxin ZHANG is currently an Associate Professor at MOE (Ministry of Education of the People's Republic of China) key laboratory of enhanced heat transfer and energy conservation, Beijing University of Technology. He received his B.S. degree in Process Equipment and Control Engineering from Xi'an Jiaotong University in 2003 and received his Ph.D. degree in Power engineering and Engineering Thermophysics from Xi'an Jiaotong University in 2013. As a visiting researcher, he worked in Graduate School of Engineering, Nagoya University, Japan from 2010 to 2011. His current research interests include Engineering Thermodynamics, Renewable Energy Utilization, Environment Problems Related to Energy Utilization, Engineering Thermophysical Problems in Energy Internet, and Energy Policy and Planning. As project leader, he has obtained 5 research grants in the above research fields and published more than 20 articles indexed by SCI and/or EI with more than 700 citations. He is a Member of the Youth Working Committee of Thermodynamics and Energy Utilization Branch of Chinese Society of Engineering Thermophysics.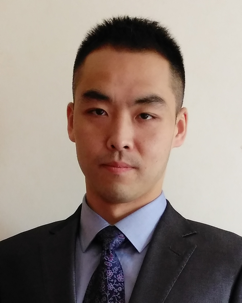 Assoc. Prof. Ce Shang,
Shanghai Jiao Tong University, China

Ce Shang received his B.E. from Zhejiang University in 2011 and Ph.D. from the National University of Singapore in 2016. He joined Shanghai Jiao Tong University in 2017 as an assistant professor, where he is now an associate professor. His research interests include the operational planning and reliability evaluation of power and energy systems, using tools of operations research and machine learning.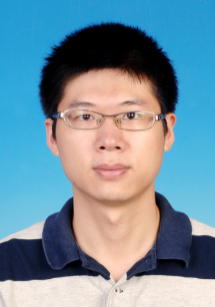 Assoc. Prof. Xiao Wu,
Southeast University, China

Xiao Wu is an associate professor and doctoral supervisor at School of Energy and Environment, Southeast University. He received his B. S. degree and Ph. D. degree in Energy information and Automation in Southeast University, Nanjing, China, in 2008 and 2014. Since 2019, he has been a visiting professor in Department of Chemical and Biological Engineering in the University of Sheffield, UK.
Prof. Wu has been investigators in over 20 research grants with funding from European Union, Royal Society, NSFC, MOST and Industry. He has published over 100 peer-reviewed papers including Applied Energy, Energy, Fuel, IEEE Trans. Energy Conversion. He has been awarded Jiangsu Outstanding Youth Foundation, Royal Society-Sino-British Trust International Fellow, Excellent young scholar of Jiangsu Engineering Thermophysics Society, Young Science and Technology Talents of Jiangsu Province in the last three years. His main research area is in Process Systems Engineering for Energy and Environment, including Process Modelling, Simulation, Control and Optimization, Big Data and Artificial Intelligence (AI), Power Plants,Carbon Capture, Utilization and Storage (CCUS) and Integrated Energy System (IES).